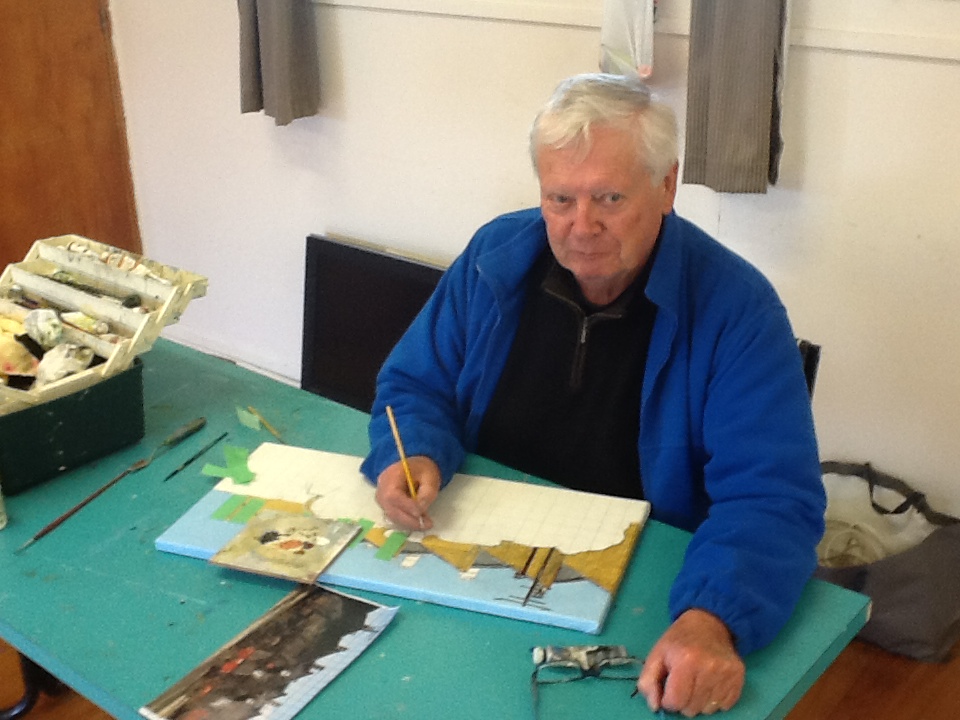 Tony is a realist artist whose subjects are diverse and wide ranging; still life, cityscapes and landscapes. But his real passion is for iconic buildings and objects, little hidden gems from European cities on historic NZ places.
As a retired engineering practitioner his drawing skills have enabled him to do paintings that are finely detailed and accurate in perspective and shadowing, they are instantly recognizable to people who have seen the real subject.
Tony exhibits his paintings in galleries and at art shows and has done a number of solo exhibitions. He has won several important awards in the Auckland art scene. He has demoonstrated a number of times and he was selected as the feature artist at the Ellerslie Theatrical Society production of "Where There's a Will".
Many of Tony's Workds have found their wasy to Australia and the U.K. and he has completed a number of commissions.
Tony who works in oil paint is currently a founding member of the Bartizans Art Group which is an exclusive association of Auckland Artists.