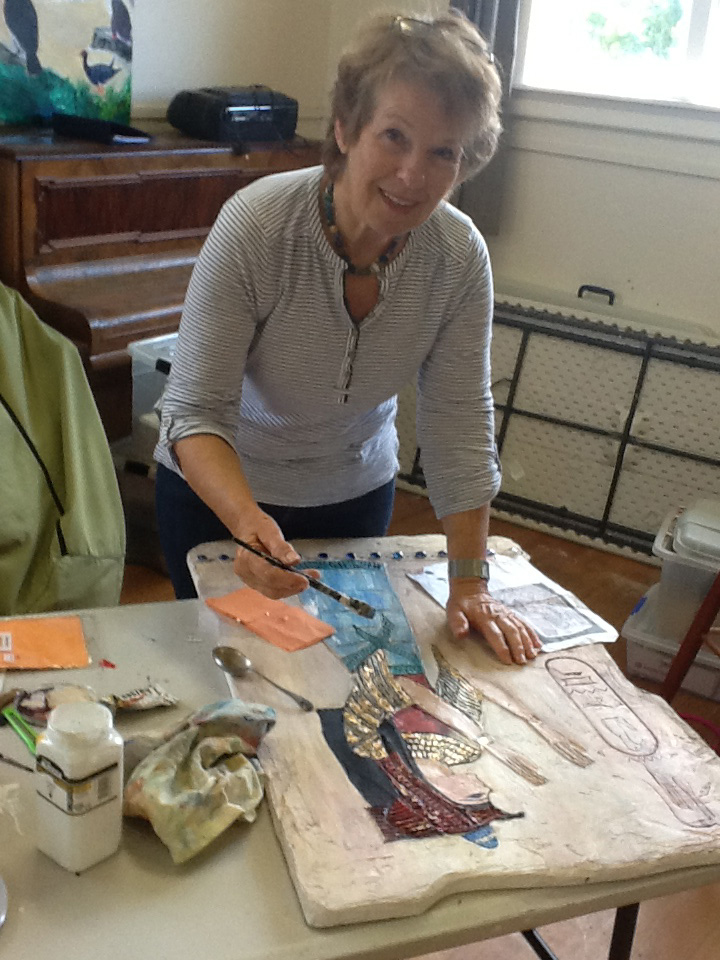 Elaine Law has always had a strong interest in art and creativity.
She worked as a Display Artist and then as a Graphic Artist and now finds artistic fulfillment painting every day if possible, usually in acrylics.
Elaine's art has been influenced by a childhood on the Canterbury coast. A love of the sea has inspired numerous seascapes, several of which have been awarded prizes.
She continues to experiment with other mediums, and is currently embracing mixed media, about which she has become quite passionate.
Her work hangs in many homes in New Zealand and also in Europe, America and Hong Kong.
She is a member of the Bartizans, Auckland East Arts and the Palette Artists.
Paintings for Sale 2017
Paintings for Sale -2016