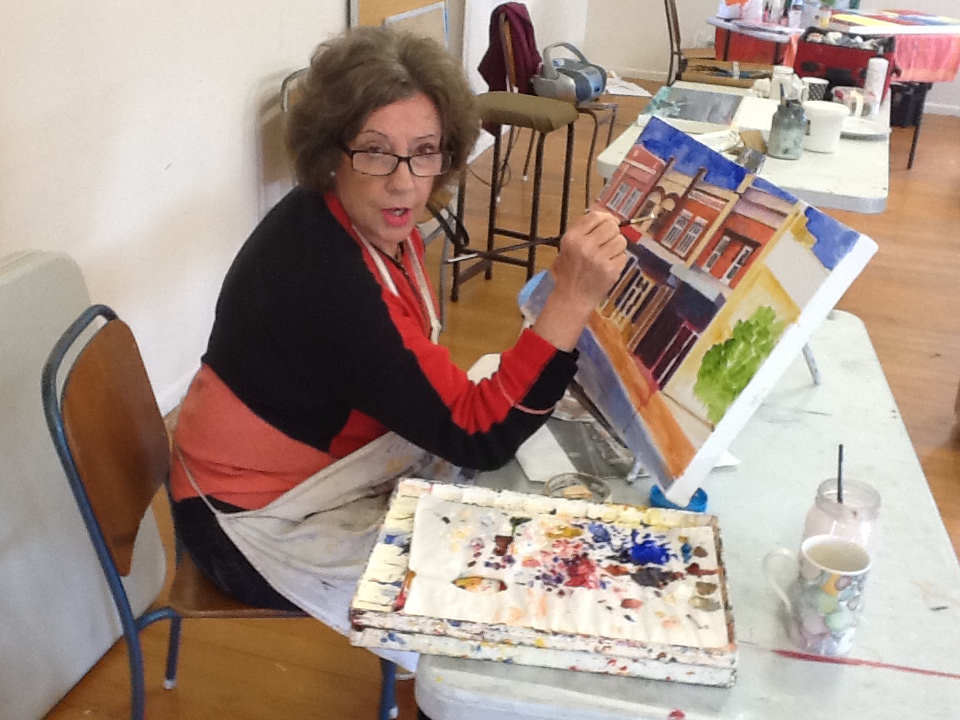 Jane Heim is a member of the Bartizans art group. She has had lessons in drawing, watercolour, and oil painting.
She has been pleased to accept commissions, won prizes at art exhibitions, and been asked to judge art exhibitions.
Jane lives in Auckland and enjoys painting cityscapes of this city and parts of Hawkes Bay where she grew up.
View Jane's Gallery – more painting for sale
Paintings For Sale