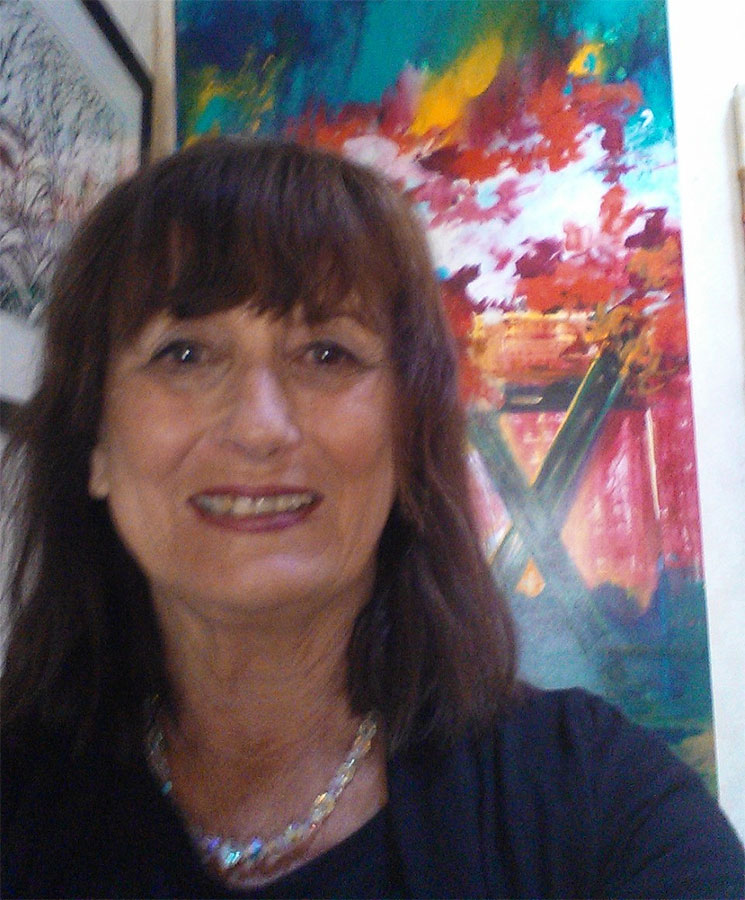 Jenny was a student at the Auckland Society of Arts from 1984 to 1988 attending etching, woodcut, portraiture and life classes.
In 1989 Jenny studied at Whitecliffe School of Art and graduated in 1990 with a diploma of Printmaking.
In 1996 over at Artworks on Waiheke Island Jenny won an emerging Artist award presented to her by Don Binney. Jenny went on to receive many more awards for her printmaking skills.
In 2006 she joined the Bartizan Art Group and delved into working with acrylic and mixed media , meeting once a week to paint and share ideas together.
Paintings For Sale